It could be said that your financial data is the most important kind of data in your business. So, how do you ensure that you are viewing and analyzing your financial data in the best way? If you're one of the almost two million Xero users, and one of the five million Power BI users, there are many options available to connect your financial data to your business intelligence tool by connecting Xero to Power BI.
While Power BI has a native Xero connector, there are limitations. Another option is using a third party data integration platform to get all your data in one place. So which option is going to work best for you? Read below for some pros and cons in how you should connect Xero to Power BI.
Xero to Power BI Native Connector
Power BI is a powerful tool that has many great features and capabilities. When it comes to financial data from a data source such as Xero, Power BI can handle all of your data, no matter how big or small. But how easy is it to get your Xero data to Power BI?
The Pros
It really only takes a few clicks to connect Xero to Power BI. First, log-in to your Power BI account. Then click 'Apps' and find the connector for Xero. Click 'Connect' under 'Connect Your Data' and choose the authentication method 'OAuth2'. You'll then need to log-in to your Xero account and allow Power BI to access the Xero organization you'd like to connect.
Sounds easy enough, right? Once connected, your financial data is put into a pre-configured dashboard that includes daily cash flow, revenue, expenses, and equity among many other metrics. You can then dive deeper by clicking on each tile to view the report the information is coming from, giving you easy access to your data.
The Cons
| | | |
| --- | --- | --- |
| | Limited Sharing & Collaboration | |
But there are some limitations that may not make this the best option for your team. Power BI is offered for free for up to 1GB of storage, which is fine if you're only connecting a few Xero organizations at 30-50MB. But if you want to connect multiple Xero clients, and any other platforms, you may run into storage issues that may require you to upgrade to the paid Power BI plan. Power BI also only offers the free solution for up to 70 Xero clients.
If you're not quite ready for a paid plan, you'll get a nightly refresh of your data with the free plan, so every morning you'll be looking at yesterday's numbers. You'll also have limited sharing and consumption options without buying the licensing to do so. And unless you're on the Premium version, you'll only have the community support to get you through any questions you may have.
---

Get more information on Power BI and it's features compared to Tableau.
---
There's no doubt Power BI is powerful and makes for easy integrations, but if you want limitless possibilities with your Xero data, you may look into a third-party data integration service.
Xero to Power BI Third-Party Data Integration
There are many pros and cons to third-party services and ultimately, it'll be up to you to decide what will work best for you and your business.To avoid any limitations you may run into with the native connector from Power BI, a third-party service may be your answer. Depending on the service, a third-party connector may provide more storage space and ability to execute more calls to the data source.
The Pros
| | | |
| --- | --- | --- |
| | Unlimited Dashboarding Opportunities | |
In using a third-party connector, you can combine and blend data from any and all of your data sources, whether that's multiple Xero clients, or a mix of other finance platforms needed to get the full picture. You are also not limited in the kind of reports and dashboards you can create like you may be in using Power BI's default Xero dashboard. However, this does mean you'll need a bit more knowledge on dashboard and report creation.
---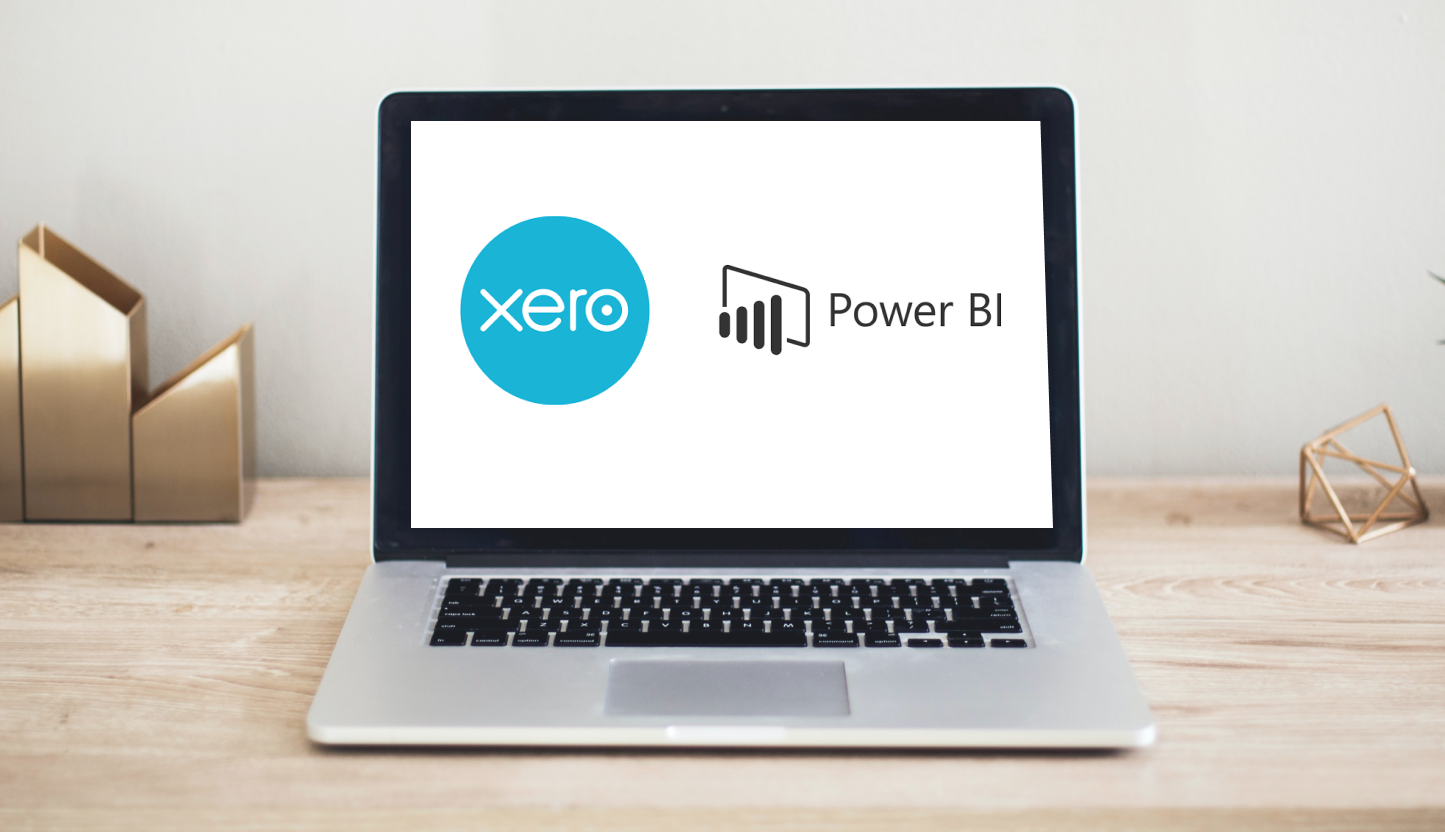 Read more about how to connect your Xero data to Power BI using Dataddo.
---
The Cons
Different data integration platforms offer a wide variety of services and in various pricing schemes, from a per month price per row of data to a per month price for each data source. While most platforms offer free trials, they all have one thing in common - you have to pay. The price could easily eliminate a third-party service as a viable solution for your needs but if you're ready to pay the price, a third party connector may be the right option for you.
Third-Party Options
Here's an easy comparison of a few of the third-party solutions on the market right now that have existing Xero and Power BI connectors available.

So, Native or Third-Party?
Between the native connector and the many third-party data integration platforms on the market, there are many options to connect Xero to Power BI. While the native connector is simple and provides a default dashboard, you may run into limitations. Using a third-party connector may remove those limitations but at a cost.
At the end of the day, it'll be up to you and your team to find which option will be the best solution in reaching your financial analysis goals.
Why Dataddo?
With Dataddo, you can quickly and easily connect your Xero data to Power BI so you can get to visualizing and analyzing your data quickly and efficiently.
Our no-code platform makes it simple for any user to connect your data sources to the data warehouse, dashboarding app, or BI tool of your choice.
Find more information on how to connect Xero to Power BI in our Knowledge Base, and see for yourself how Dataddo can help with your data needs - try out our 14-day free trial today!
Connect Xero to Power BI
Just a few quick steps to get your Xero data, from all your Xero clients, to your dashboard for better analysis, without the hassle.