We at Dataddo are thrilled to announce the arrival of the newest feature in your control panel: DATA BLENDING, the ability to merge related data sets from multiple sources before loading to your dashboarding tool.
Problem: How often do you find yourself with relevant data sets that need to be combined and analyzed side-by-side, but they're coming from different sources? Attempting to merge these data sets by hand after they've been exported to dashboards is painstaking and laborious, using hours that would be better spent on strategy and analysis. After all, if you can't compare all of your necessary data, what's the point of a BI tool?
Solution: Data blending removes this frustration entirely by joining data from multiple systems directly in the Dataddo app before exporting it to your destination. The system uses SQL-like transformation, but you don't need to know any SQL to use it. As a user, you'll see a simple drag-and-drop interface to organize and blend your data sources. From there, you will have full transformation capabilities to ensure that your data is configured and exported precisely the way you want it.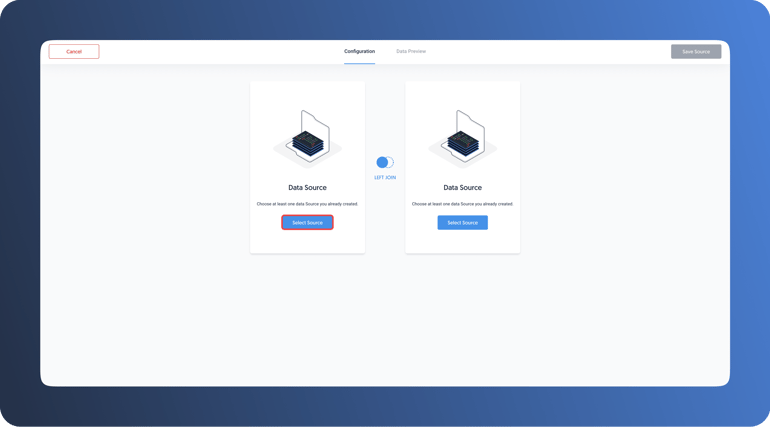 It's no secret that the data blending features provided by some of the biggest BI dashboarding applications are...less-than-reliable, and can leave you with a messy (and ultimately useless) data visualization. Our robust and flexible transformation software ensures that you won't have to cross your fingers for your data to be combined perfectly - you can set it up just so.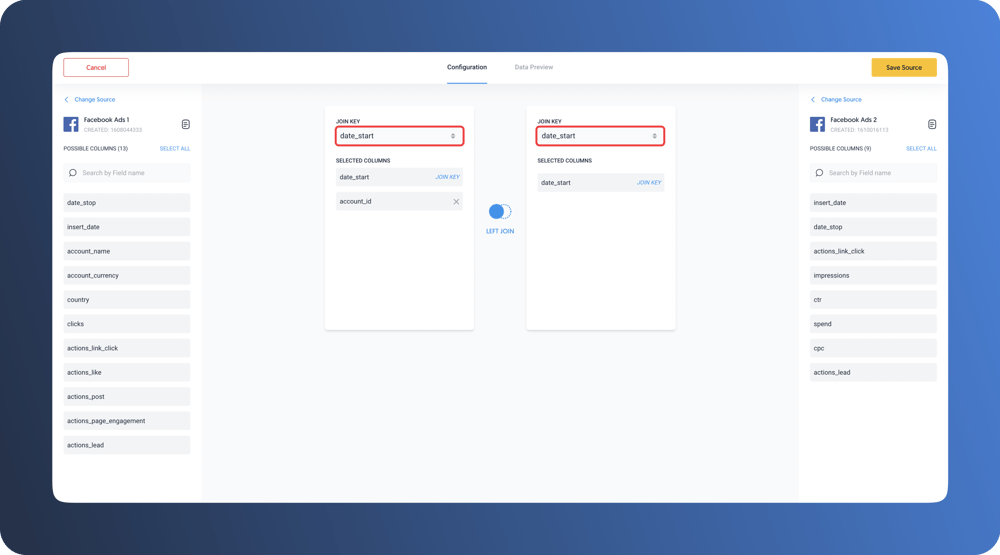 Regardless of your current data architecture, data blending has a place in your routine. Those who have data warehouses know that DWHs typically provide data blending, but Dataddo can shoulder some of the transformation roles of your warehouse, saving time and additional hurdles later on. For those without data warehouses, this feature will help you get the cleanest data and most accurate insights in your dashboard at a fraction of the time you're accustomed to spending on them.
Take your data transformation to the next level with Dataddo's data blending feature. Start your free trial at the link below.
Start blending your data.
Blend your data quickly and easily for clean and accurate insights.