Check out our new free Looker Studio dashboard templates for Google Ads, Youtube and Google Analytics. In this post, I'll share 3 Looker Studio dashboards templates for various marketing reporting needs. These templates are FREE and you don't need to subscribe to any tool or service should you decide to use them.
With Dataddo's Free plan, connect up to three flows to Looker Studio, ABSOLUTELY FREE.
---
Want More Looker Studio Tips & Tricks?
See how to calculate weighted averages (good for marketing metrics).
---
Our objective for these templates was to have dashboards with a simple and clean design which can present data with clarity and without clutter. The reports are designed by BI data experts and are super easy to feed with data and later interpret.
These dashboards are a great start for businesses and individuals who are new to Google's free dashboarding tool: Looker Studio and want to get an overview of the main metrics from their analytics data.


YouTube Analytics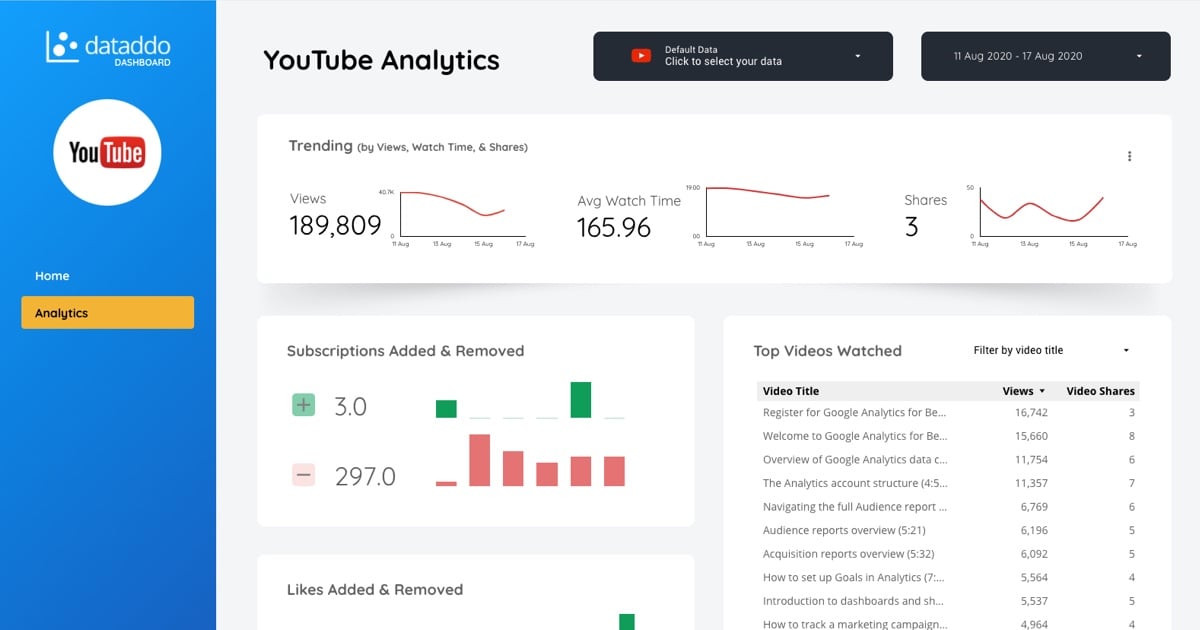 This dashboard provides important YouTube channel metrics such as the average watch time, the number of views, new and lost subscribers, the number of video likes and top videos performance.
Google Ads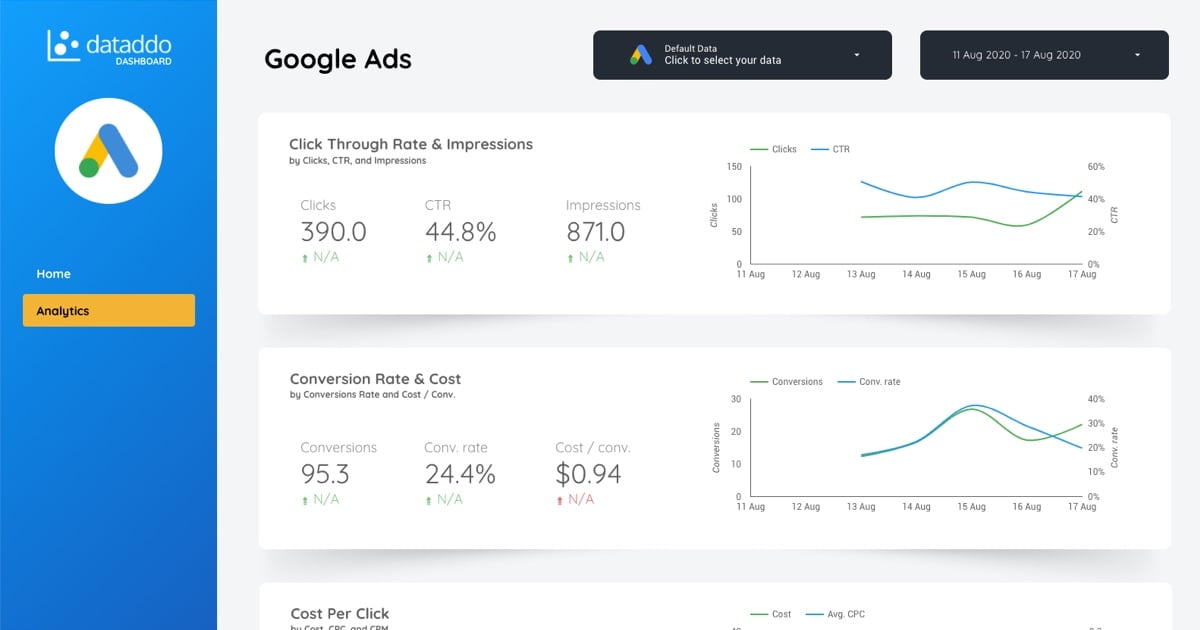 This practical Google Ads dashboard allows you to quickly review your campaign's performance, Identify issues and judge the effectiveness of ongoing optimization efforts. Give it a try and check out your key conversion metrics.


Google Analytics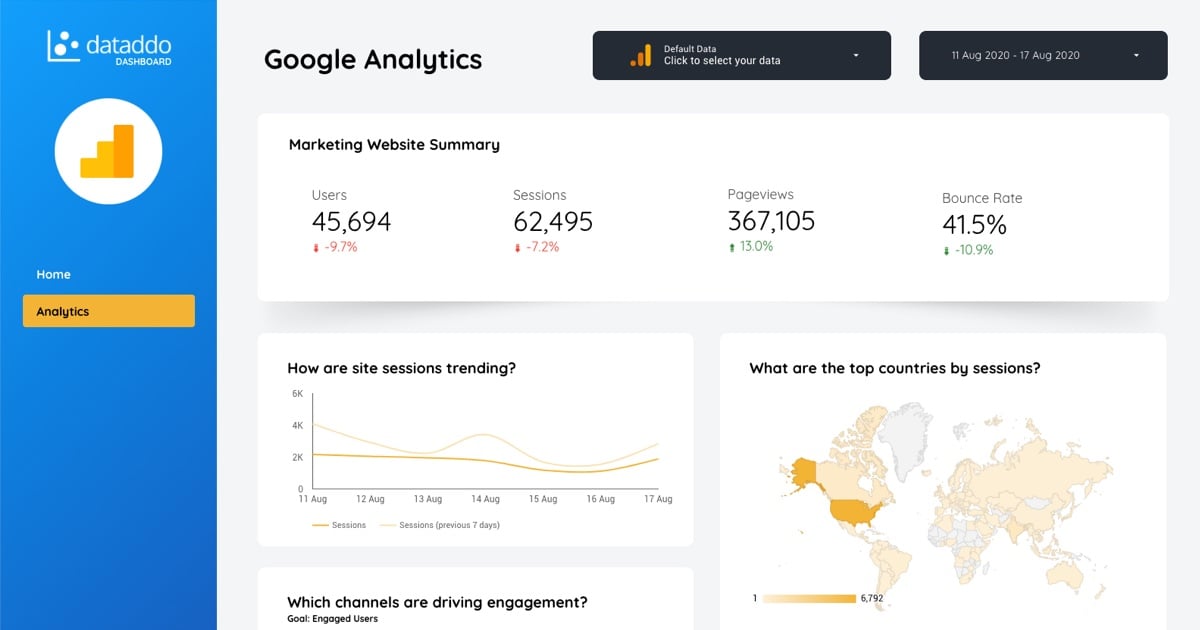 This Looker Studio template analyzes your website's organic performance. This dashboard is ideal for websites that want to understand their traffic & audience and how they resonate with their site.
Dataddo Dashboard 3 in 1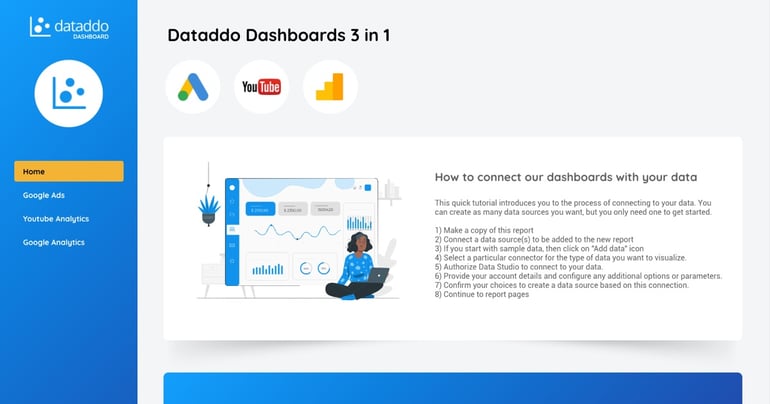 If your business runs Google ads, manages a company YouTube channel and tracks/monitors your website traffic, then our 3 in 1 dashboard is perfect for you!
See how Dataddo can help your business FOR FREE
Just a few quick steps to get your data to your dashboard for better analysis, without the hassle and without the cost.