Modern business data strategy is a paradox: companies want control over their internal systems, but they don't want to do the tedious work or devote the precious man-hours required to get that control. However, within the modern data ecosystem, a fully composable data architecture is the most logical and rewarding way to achieve the data systems you want for your company.
The Challenges of Modern Complexity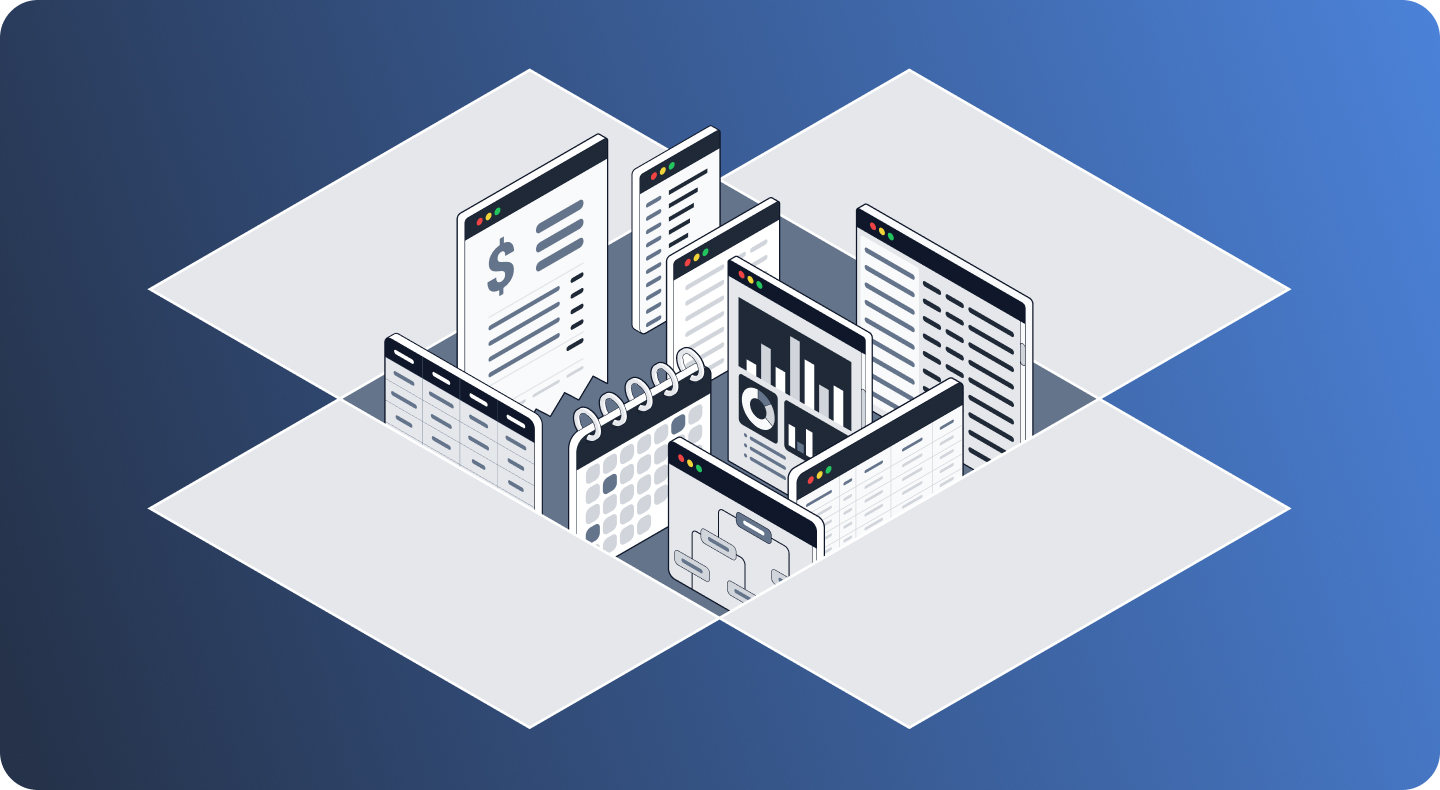 As workers in the data analytics field, we have all experienced the complications that arise as more and more cloud apps are brought into the mix.
Vertical scaling has shifted to

horizontal scaling

, wherein companies add standardized applications for every arising need instead of piling resources into expanding existing processes (e.g., One system which included invoicing, inventory management, HR, and project management is replaced with individual applications, rather than adding functionalities to the existing system).
A few intensive API endpoints have become many lightweight endpoints, each with its own documentation and requirements.
Rapidly-changing needs mean that a company's entire data infrastructure may need to change suddenly (i.e. migrating to a more capable data warehouse, adding integration tools, or just the constant addition of new cloud software to daily business workflows).
And of course, constantly shifting components and data volumes lead to extremely unpredictable costs if one does not account for the necessity of new tools and software. So how does a company plan for the future when the environment is this unpredictable?
One-Stop Solutions Will Stagnate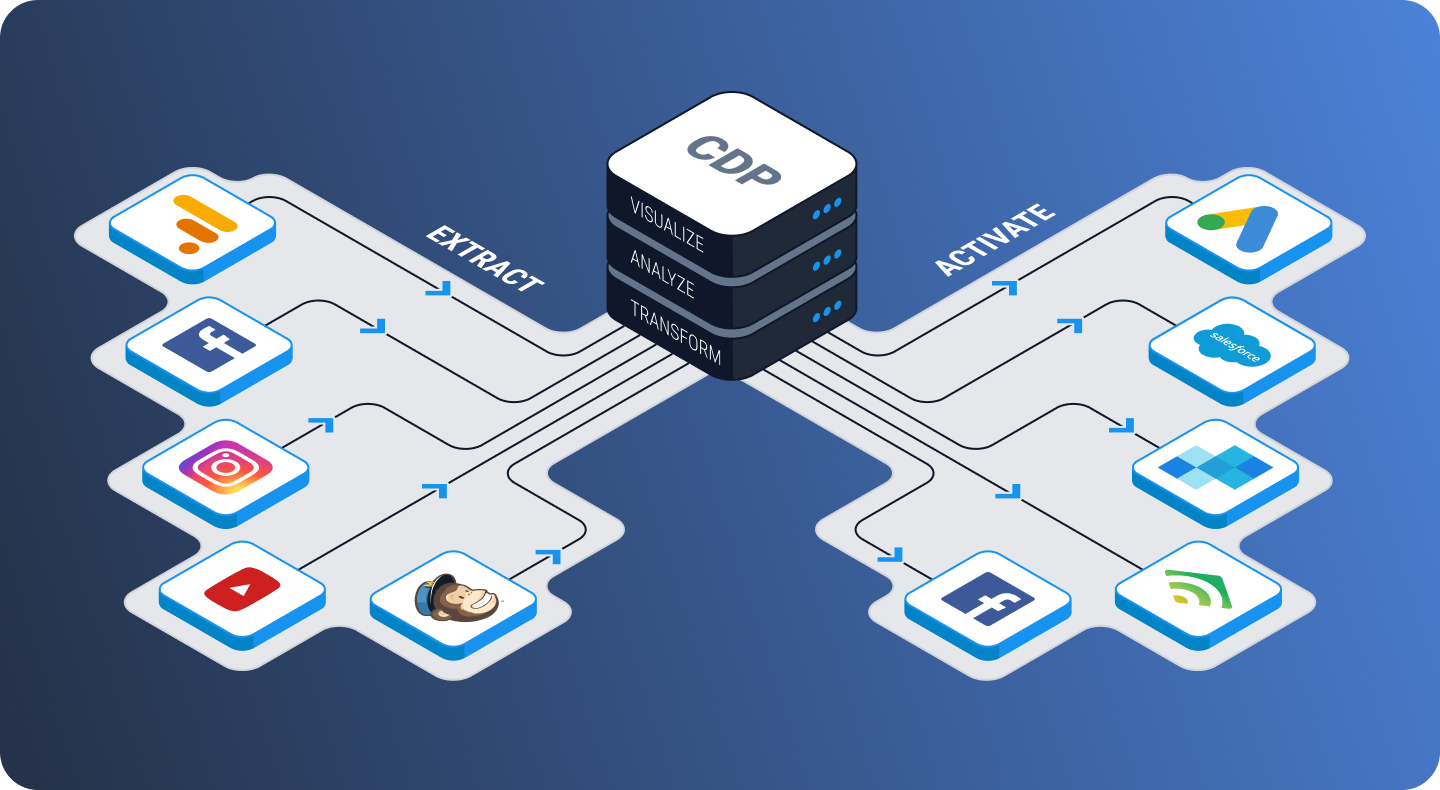 It's always tempting, when faced with the option of an "all-in-one" solution (such as a Customer Data Platform, or CDP), to spring for it—the inclination to save time, effort, and brain space by keeping all of your operations consolidated to one tool is powerful. However, CDPs are often not designed with quick changes in mind, and many companies would find their "complete" system soon rendered obsolete. That's a lot of time and money to be spent on a system that will ultimately not be able to adapt to suit your needs.
Composable Infrastructure: Lower Costs, Better Expertise
A composable data architecture, that is, one built from the ground up and constructed of individual components, is the surest way to create a data infrastructure that ideally suits the needs of any company (and is especially suited for Marketing use cases).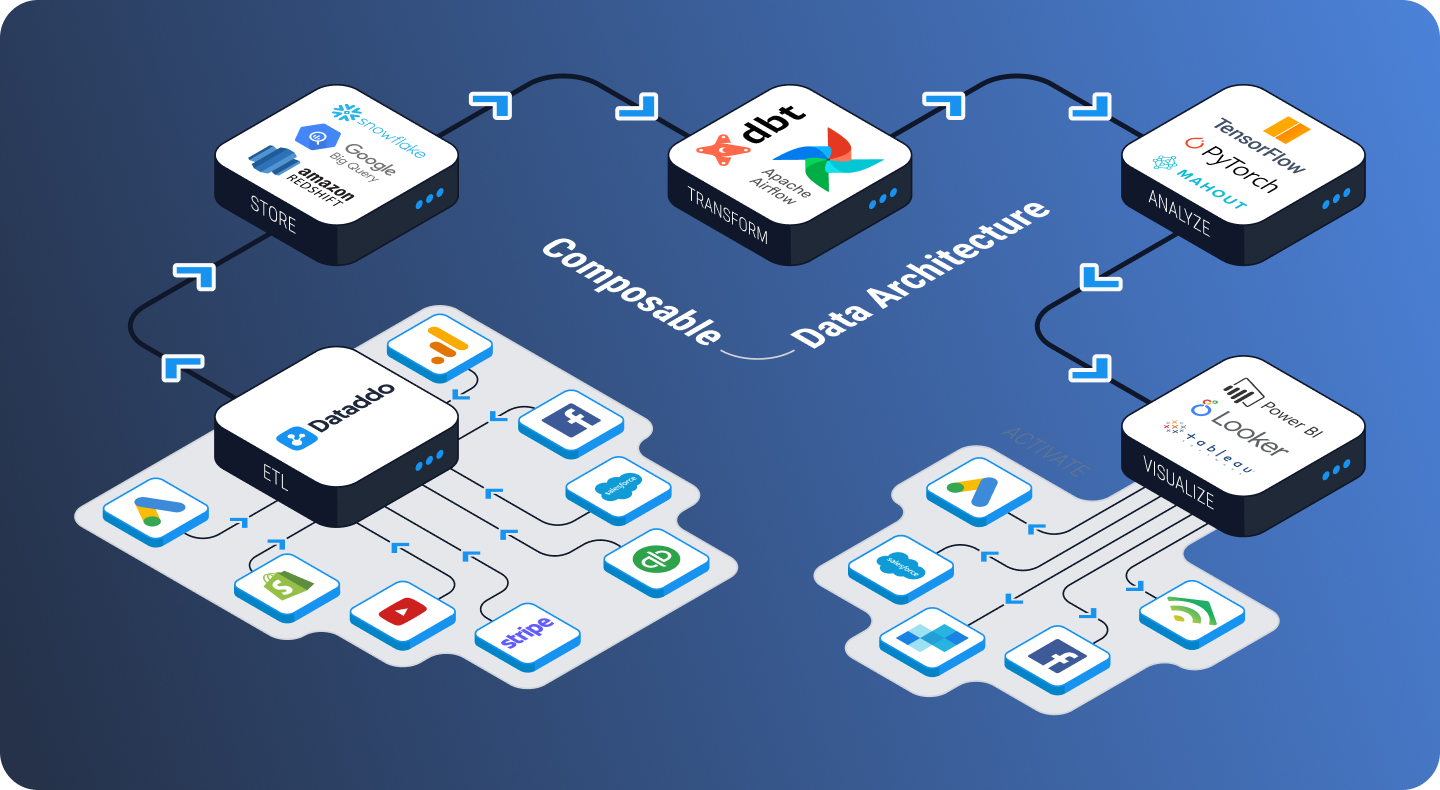 Each element of a composed architecture specializes in its purpose, be that ETL, data quality, storage, analytics, etc. The result is an infrastructure that is optimized from head to toe and can provide feedback to each other element. This is opposed to the generalist, all-in-one solutions that lack the expertise and sophistication to manage all elements of the infrastructure effectively. Think of an advanced gamer—purchasing a desktop computer would allow her to buy better graphics cards and extra RAM for increasingly higher-powered games, as opposed to a laptop that doesn't allow such incremental improvements.
In addition, when it comes to price efficiency, a composable architecture is one of the most cost-effective paths to take. Each component added gradually means that company leaders can better predict the costs of their data stack as it develops and better plan for inevitable changes to come. Plus, with so many free/open-source tools available on the market, the ROI potential has never been higher.
Look for Scalability and Adaptability First
When choosing the elements of your data stack, the flooded market can be overwhelming. However, it's important to remember that preparing for a changing future is paramount in an industry where the landscape changes month to month. Thus, look for tools and platforms that:
Focus on scalability and adaptability to suit a company whose data needs are ever-developing.
Prioritize integration and interoperability with other systems to suit the addition of tools to the architecture over time.
That said, most companies are not ready to immediately manage the multiple clouds and other operational challenges of this architecture paradigm. It's important to strategize in advance, designing your application portfolio keeping future goals in mind, as you move into the automated cloud sphere.
If you choose to enlist the services of a firm or agency to help with deployment, be sure to research those firms that can offer consultation in the area of application portfolio rationalization, and which focus on building a roadmap for public cloud infrastructure as a service (IaaS).
With a data architecture built piece-by-piece, over time, according to your organization's specific needs, you will be well-prepared with an infrastructure that can weather the unpredictability of the analytics world.
See how Dataddo can help your business
Just a few quick steps to get your data to your dashboard for better analysis, without the hassle.