You already know Uber. The app which launched ride-sharing to the forefront garnered so much success that in 2014, it moved easily to the food delivery industry. Uber Eats is currently available in hundreds of cities in dozens of countries. With such a large operation, large sets of data are constantly being collected. So, how does Uber Eats handle their big data and inform their data-driven decisions?

The Challenge: 50+ Accounts, Inadequate Tools
As a large company that's spread all over the world, Uber Eats requires cutting-edge data solutions to be able to collect and analyze their data. Their previous data management platform was simply not able to handle the data from all of Uber Eats' sources.
Uber Eats requires many features and abilities from their data architecture, such as interoperability with online data sources, scalability, resiliency, flexibility, process automation, and the ability to share raw data.
Before Dataddo, two data analysts spent 100% of their time managing data from various global marketing platforms. This included logging into 50+ accounts every day and manually cleaning data in order to create the required reports.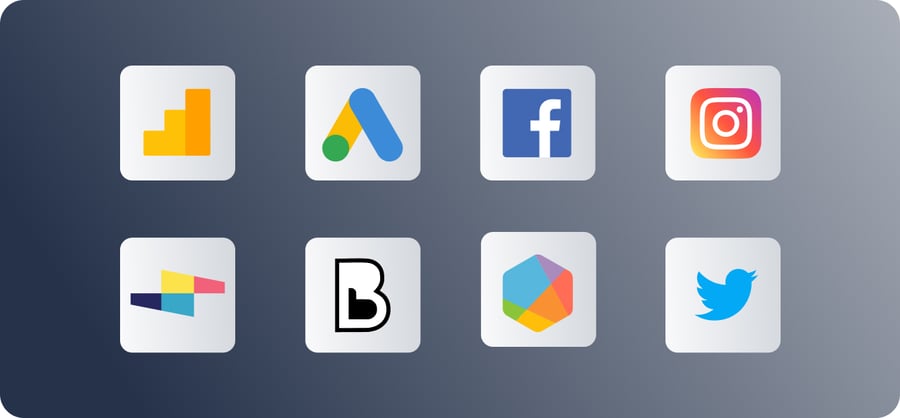 Now, with Dataddo, these analysts can spend their time on what's really important: gaining valuable insights from data in order to push company goals.
The Solution: One Central Management Platform
By using Dataddo, Uber Eats was able to centralize their data management and analytics operations, channeling all of their data analytics into a single dashboarding and reporting platform.
Dataddo synchronized data from multiple data sources, including social media accounts like Facebook and Instagram, and social listening platforms such as Brandwatch and Socialbakers. This resulted in hours of saved time by eliminating manual data collection and cleaning processes.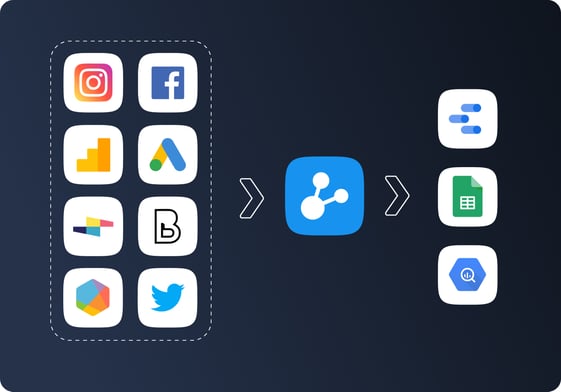 Outcomes: Two-Thirds Less Time Spent on Data Management
With the implementation of Dataddo, Uber Eats is uncovering valuable new insights. They are able to sync all their data sources with all their data destinations, so that their analysts can view the full picture of the company's progress and marketing efforts.
Moreover, their team can access new data points previously lost in manual processes.
They now spend only one-third of the time they used to spend on data management.
Uber Eats is also benefitting from increased accessibility of their data. Anyone in their team with access to the no-code Dataddo platform can easily manipulate and send data to their desired destination. No more headaches or custom ETL engineering when implementing new, web-based marketing services.
What Uber Eats Had to Say
"The data team at Uber eats appreciates Dataddo's user-friendly interface that is designed for operation by non-technical team members in order to minimize the need for excessive training to support efficient project delivery."

- Amalia Bornstein, Global Social & Content Marketing Data Analyst at Uber Eats
Dataddo: An Overview
Dataddo works in just a few simple steps. First, connect data sources to the Dataddo platform. This will automatically sync all your data into tables inside the platform so you can further transform the data. When your data is ready to be presented and analyzed, send it to the dashboard or warehouse of your choice.
Dataddo provides centralized management and monitoring of all your data pipelines, making it easy to combine data from many different sources. With regular data backup within our system, you'll never have to worry about not being able to access your most important data.
Ready to Try Dataddo for Yourself?
Is your team ready to save time and gain new insights? See how Dataddo's solutions can help your data problems. Sign up for a 14-day free trial, including a session with our onboarding specialists. Or, sign up for our forever-free plan and sync as much data as you like from any 3 sources to any dashboarding apps weekly.
Connect All Your Data with Dataddo
Just a few quick steps to get any data to your dashboard for better analysis, without the hassle.