Wärtsilä is a global leader in smart technologies and complete lifecycle solutions for the marine and energy markets. In 2020, the marketing team of Wärtsilä Marine Power wanted to use the REAN marketing model (Reach, Engage, Activate, Nurture) to produce the most effective result from their B2B marketing, but one question was still open: how could they best do that without being able to combine and visualize the data from their six marketing sources?
The Challenge: Update their Data Strategy
Often, there is room to further develop processes, a fact that was applicable also to Wärtsilä's analytics. Before, the Wärtsilä Marine Power marketing team relied more on external agencies to run marketing campaigns and to report on their progress, as internal analytics proved to be less efficient; it included more manual work as data from disparate sources needed to be brought together.
So, the need for a new data strategy was clear, not only to relieve the financial burden of their agency contractors, but to gain unfettered access to the marketing data which would allow the Wärtsilä Sales and Marketing teams to work more effectively together on lead qualification. Ultimately, two visualization dashboards were required: a REAN-focused dashboard which combined reach and engagement data from all marketing data sources, and a lesser dashboard specifically to track the engagement of webinar attendees (a major feed for new customer contacts).
The Process: Flexibility First
For the data analytics team at Wärtsilä, attempting manual integration was not an option. After having spent years in the analytics field, and with six data sources that needed to be connected to their online dashboard, they knew from experience that an integration platform was the best way to achieve the dashboards they needed quickly and with the least amount of stress.
Though at first they demoed other platforms, flexibility proved the deciding factor which drew them to Dataddo. For example, one of the challenges they were facing at the outset was the need for a new connector for their webinar management platform.
Retrieving webinar data was crucial in creating the dashboard enabling Wärtsilä to nurture the relationship with their webinar contacts. Whereas other companies quoted a minimum turnaround time of 3 months to develop this connector, Dataddo was able to create it for Wärtsilä in under 10 business days, virtually eliminating the waiting period to put their webinar data to use.
With this connector in place, creating the integrations for the remaining five marketing sources was simple with Dataddo's source-flow-destination process, enabling the flow of reach and engagement data straight to their dashboard tool.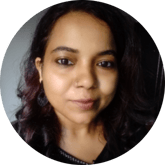 "Dataddo has the flexibility we value; even if we wanted to develop something new, their turnaround time was fast. I thought that was pretty impressive."

– Sujata Karan, Marketing Performance Analyst
The Solution: Central, Accessible Dashboarding
Now, Wärtsilä is moving data from six platforms using Dataddo, including Facebook, Twitter, LinkedIn Ads, their webinar platform and Google ads. On their central REAN dashboard, the combination of tracking likes, comments, and CTA clicks on advertisements gives them the most complete view of their reach and engagement metrics possible.
Because their dashboard is accessible online, stakeholders from sales and marketing teams can view the dashboard without hassle, ensuring that the information is freely accessible for their decision-making.
Separately, their Webinar Performance Dashboard tracks attendance and participation of Wärtsilä webinars, helping the marketing team make decisions about which leads to nurture and how to make their webinars compelling and useful to their customers and stakeholders.
Moving Forward with Dataddo
Data analytics is a continuously-developing process, and Wärtsilä is no exception: At the time of publication, Dataddo has just finished creating another connector for a newer platform in Wärtsilä's arsenal, their gamification marketing platform. Once implemented, the marketing team will begin working to create another dashboard specifically to track campaign performance: a "one stop KPI point for all campaigns" to analyse campaign effectiveness.
"[Dataddo] enabled me to gather the data from all these different platforms and saved me a lot of time - it made my life easier"

-Sujata Karan, Marketing Performance Analyst at Wärtsilä
Besides saving hours of work, the dashboards built by the Wärtsilä's marketing team using Dataddo allow for better communication and strategizing, ensuring that the REAN model works as well as it can to drive their marketing forward.
See how Dataddo can help your business
Just a few quick steps to get your data to your dashboard for better analysis, without the hassle.