The French Football Federation (FFF) holds an integral role in football (or soccer, for you North American folks) worldwide. As the governing body of football in France, both professional and amateur, and a founding member of FIFA, FFF has assisted in the growth and popularity of football around the world since 1919.
The Challenge: Too Many Inaccessible Accounts
FFF was using Appfigures to track their mobile app performance. However, multiple accounts on the software meant that data was split up and couldn't be viewed in one easy-to-access place. And because the Appfigures software only allows for a few account administrators, not everyone on the team could easily retrieve the data across disparate accounts.
In addition, the marketing team couldn't use Appfigures to access all the metrics they needed to make informed decisions. Without an integration tool like Dataddo, it would be a time-consuming and tedious task to extract all the necessary data.
FFF requires many features and abilities from their data architecture such as interoperability with online data sources, scalability, resiliency, flexibility, process automation, and the ability to share raw data.

The Solution: Multi-account Extraction
In using Dataddo, FFF was able to centralize their data management operations into their dashboarding tool of choice, Google Data Studio.
Dataddo's multi-account extraction feature eliminated the tedious task of manually extracting data from each individual account. This saved many hours of work for the FFF team and allowed for their data workflow to be optimized so the team could deliver reports quickly and reliably.
Client Testimonial
Here's what Chef de Projet Marketing Digital, Ali Khalef, had to say: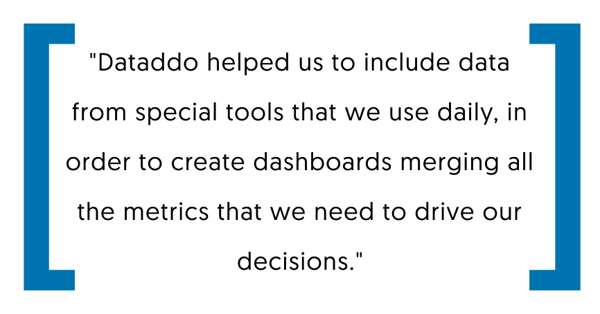 Moving Forward with Dataddo
Thanks to Dataddo, FFF now has one single, reliable place to access all the data they need. With the no-coding platform and quick, regular synchronizations, everyone on the team is able to access the data with ease in Google Data Studio.
FFF can also view metrics previously unknown when using Appfigures on its own. They can see the full picture of their mobile application performance without wasting their time on data extraction and cleaning.
Dataddo: An Overview
Dataddo works in just a few simple steps. First, connect data sources to the Dataddo platform. This will automatically sync all your data into tables inside the platform so you can further transform the data. When your data is ready to be presented and analyzed, send it to the dashboard or warehouse of your choice.
Dataddo provides centralized management and monitoring of all your data pipelines, making it easy to combine data from many different sources. With regular data backup within our system, you'll never have to worry about not being able to access your most important data.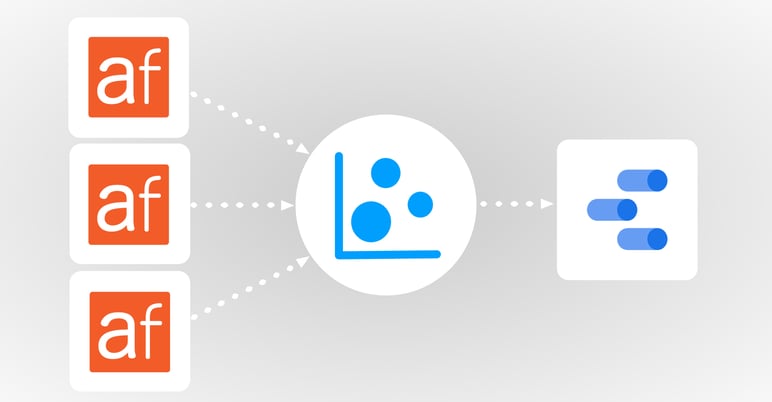 Ready to Try Dataddo for Yourself?
Is your team ready to save time and provide quick and reliable reports based on easily accessible data? See how Dataddo's solutions can help with your data problems. Sign up for a 14-day free trial, including a session with our on-boarding specialists.