São Paulo-based AE Digital might just be the epitome of a modern digital agency. From specialized services to full, 360-degree digital management, they offer it all—creative strategy, paid and organic marketing, social media management, content generation, SEO, and website, app, and game development. They even have their own distribution network with more than 50 million followers.
After over 10 years of operation, they've developed an impressive client portfolio, which includes Playstation, Logitech, Aliansce Sonae, Banco Master, EMS, and other major players in Brazil.
Naturally, data and analytics are a big part of what they do.
The Problem: Unstable Pipelines, Inconsistent Data
With 100+ client accounts on social media, marketing, and web analytics platforms, it's absolutely essential that AE Digital keep all data in one place. To make this easier, the agency had been experimenting with different ETL tools for sending data from online services to cloud databases.
One of the tools they tried was Supermetrics, which had to be manually reconnected almost daily to AE Digital's social media accounts. When they reached out to customer support for help, they didn't get the agility they were looking for.
Ultimately, they couldn't find anything that was both reliable and which extracted datasets consistent with source data.
So, what did they do? What anyone else would do: search Google.
The Solution: More Automation, Committed Support
They stumbled upon Dataddo and, seeing that it offered everything they needed, decided to give it a try.
Their first impression was that migration to the platform was smooth and efficient; their developers were able to set up all integrations in only a few steps. And though they had some challenges extracting certain metrics at first, a bit of engineering by Dataddo's Solutions Team was all it took to get the data flowing.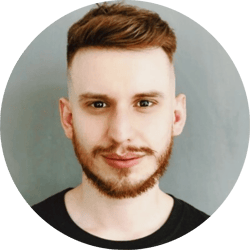 "What really won us over was the team's support and dedication, from pre-sales to post-sales."

- Danilo Muniz, Founder and Head of Innovation
Now, the agency uses Dataddo to automatically fetch social and web analytics data daily from Facebook, Instagram, Tik Tok, Google Ads, and Google Analytics, and then send it to their main database, MySQL. From there, they send it to BI dashboards, where they track KPIs and get the insights they need to make important decisions.
The Outcomes: 20 Hours a Week Saved, All Data in One Place
Manual data integration is one of the greatest detriments to the productivity of data teams. It's therefore little surprise that AE Digital's data team, which has all their pipelines automated and fully managed by Dataddo, saves around 20 hours of labor per week.
"Thanks to Dataddo, our service, media, and BI teams can access all customer information in one place. We'd recommend the platform to anyone."

- Danilo Muniz, Founder and Head of Innovation
Now, AE Digital can spend more time doing what they do best: growing the digital communities of their clients.
See how Dataddo can help your business
Just a few quick steps to get your data to your dashboard for better analysis, without the hassle.