Are you curious about the folks at Dataddo who answer your emails and reply to your chat requests? This is part 1 in a series to highlight the stories of the incredible people behind the scenes.
Recently, we sat down with Gabriel, our Head of Sales, to learn about his experiences before coming to Dataddo: Prague and what led him to choose the expat life for good.
French Start
Having grown up in Avignon, France, Gabriel moved to Aix-en-Provence for his studies, where he simultaneously worked for a company selling silicon. When his schooling was finished, he was able to continue working while traveling the world, setting him on the path of expat life.
Aix-en-Provence, seen from the rooftops.
After honing his English skills as a waiter in Australia, Gabriel moved to the island of Saint Martin in the Caribbean. There he re-entered the Sales world as a wholesale food supplier and met his girlfriend, a Czech woman. They lived happily in Saint Martin until 2017 when Hurricane Irma struck. With the island flattened, and almost everything they owned destroyed, They made the decision to return to her home country and live in Prague.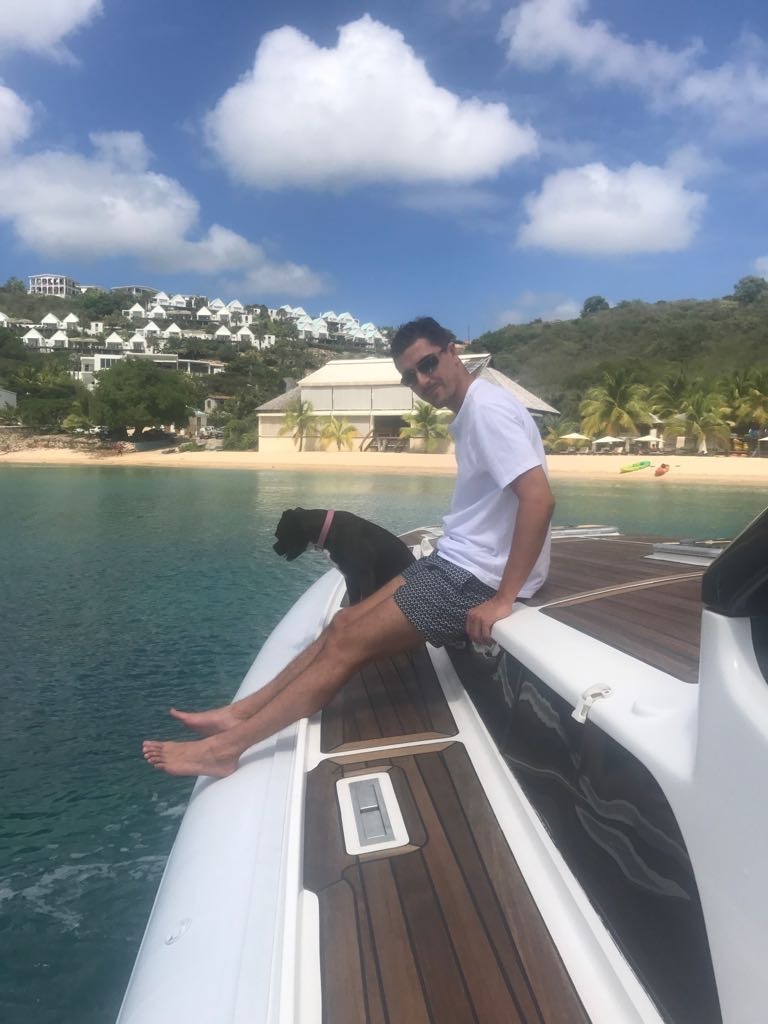 Gabriel himself, enjoying the island life outside Saint Martin.
Life in Prague
Prague was a massive adjustment from Gabriel's former way of life. Having been raised by the sea, and living almost exclusively near the ocean since leaving his home country, Winter was something he had never truly experienced. (Not so) luckily for him, his arrival in Prague in February 2018 met him at a bracing -18 degrees Celsius (0 degrees Fahrenheit). "I thought I was going to die," he laughs. Alas, Prague forced him to buy a real winter coat for the first time in his life.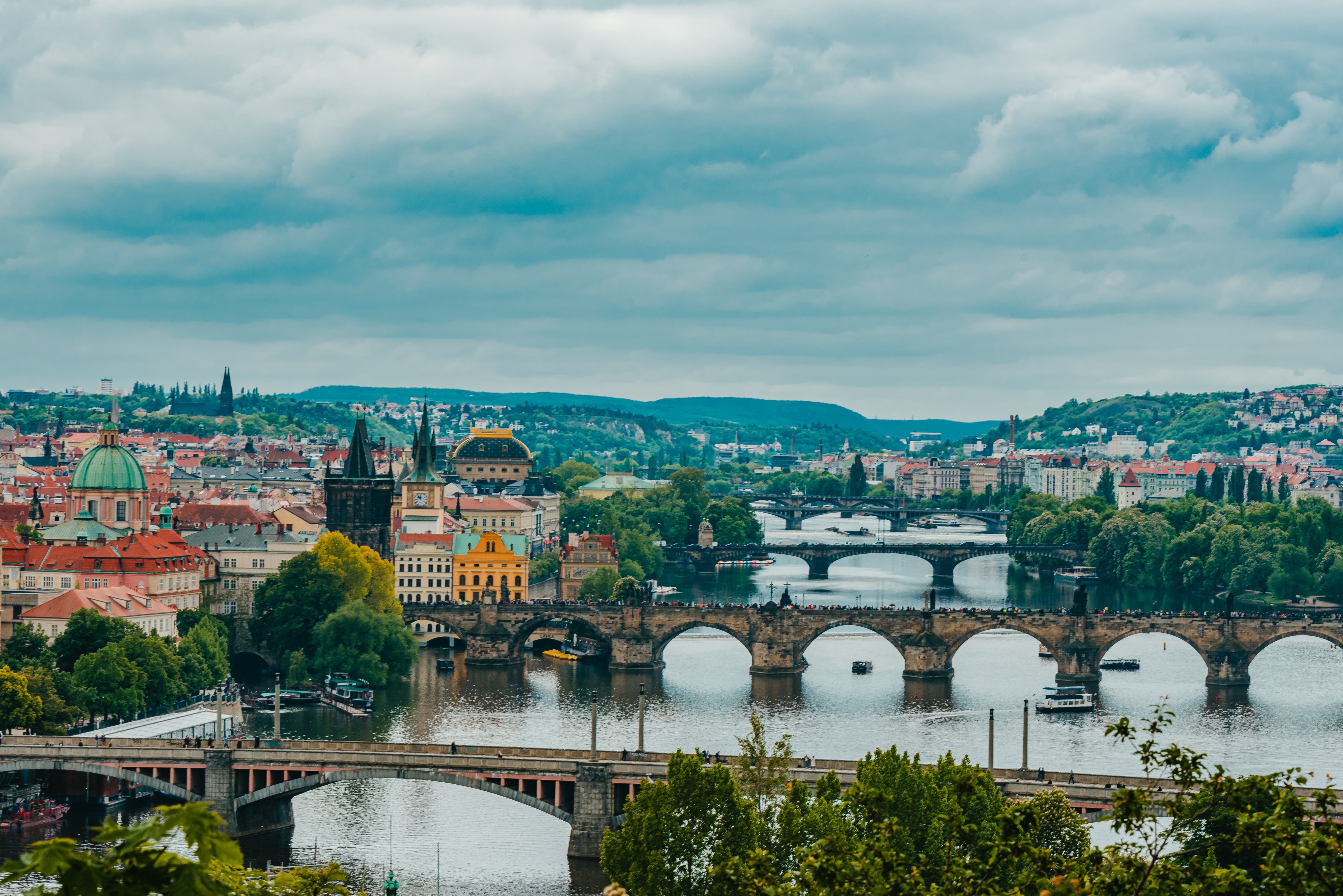 Prague in Summertime, with the river Vltava in full view.
Gabriel loves Prague for its architecture, its beer scene, and its international nature. He appreciates how safe it is, especially for a capital city, and how quick and easy it is to get around. English is everywhere, allowing him to work and navigate easily, but he is constantly working to improve his Czech. Though he doesn't love Czech food (the French have high standards), he does love the warmth and kindness of Czech people, especially those that greet him when he and his girlfriend visit her home village.
Starting at Dataddo
In his 3.5 years in Prague (at the time of writing), Gabriel has continued to build a diverse Sales career, spending 1 year with SocialBakers, 1 year with the Czech startup Daytrip, and landing at Dataddo in September 2020 during the second wave of the pandemic. It is simple for him to work in the Czech Republic as he is already an EU citizen, but when he decided to change his administrative work status, he ran into difficulties with Czech bureaucracy and the language barrier. Happily, Dataddo's HR department was able to help him sort everything out and provide Czech speakers for Ministry visits, etc.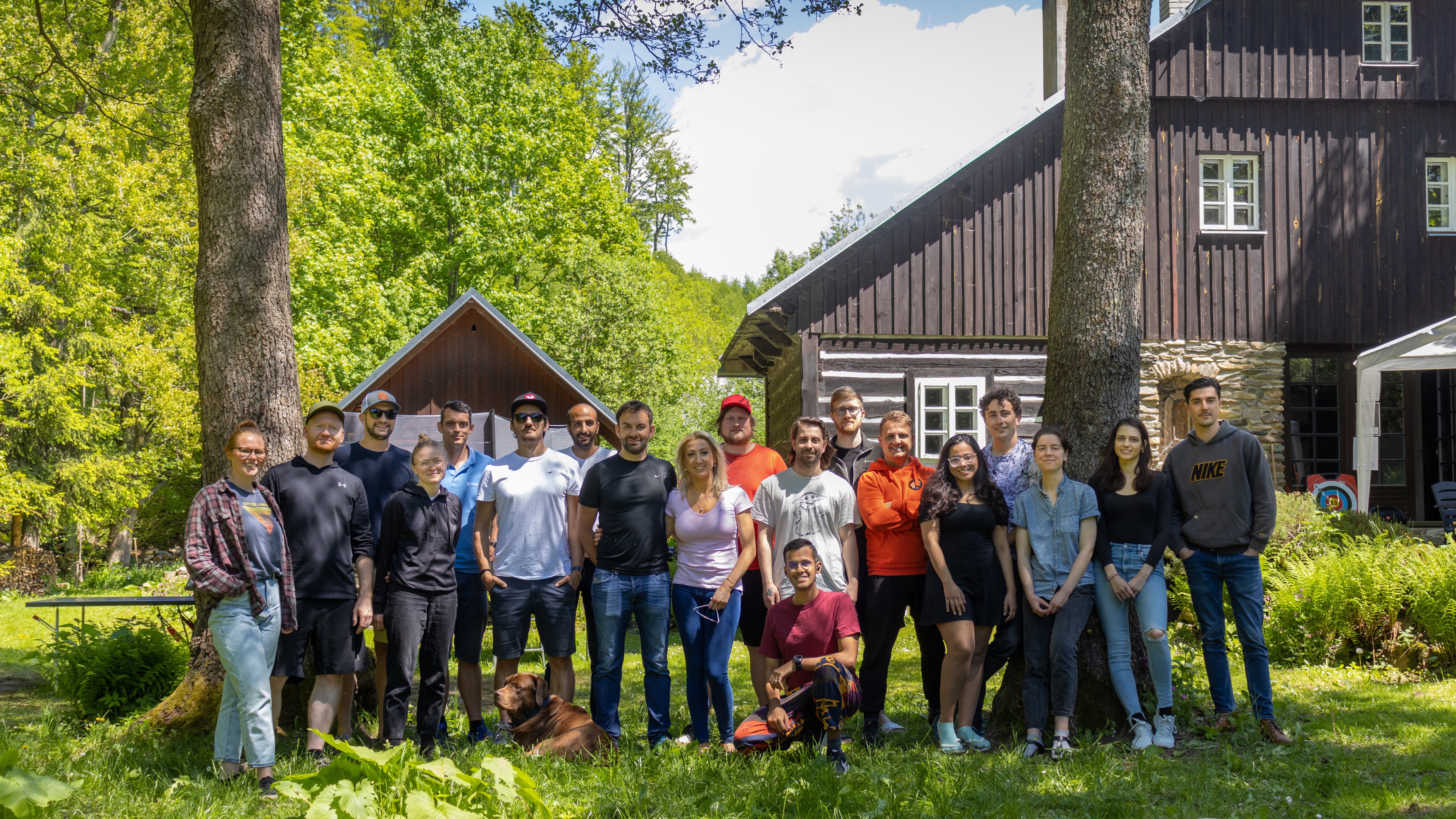 Some of our Dataddo: Prague team members at an annual team-building. Find Gabriel on the right in the Nike sweatshirt.
Gabriel loves working at Dataddo for the people, the vision, and the strategy. He says that he learns something new every day, whether that be a new Czech word or a new technical concept—he is constantly growing and improving.
"I'm sure we're going to be successful, starting from scratch and building and scaling up and imagining how we can get bigger and bigger and bigger."
Gabriel has no plans to leave Prague or Dataddo, but he looks forward to getting back into traveling as COVID restrictions are lifted.