Dashboard software allows you to connect data from different systems, applications, and departments to identify trends, find correlations, and make better business decisions.
Let us do the research for you. Here we bring the list of top data visualization tools that are very popular among the big data professionals!
Tableau
Tableau is a BI platform available both on the cloud and as downloadable software, with the following key features:
Easily connects to data sources.
Allows easy access to visualizations for teams, partners and clients.
Enables unlimited data exploration with interactive dashboards.
Creates "dashboard starters", actionable dashboards setup in minutes with data from popular web applications.
Creates interactive maps automatically.
Tableau price: $35-$70 per user per month.
Dataddo Tableau Connector | Tableau Homepage
Actiondesk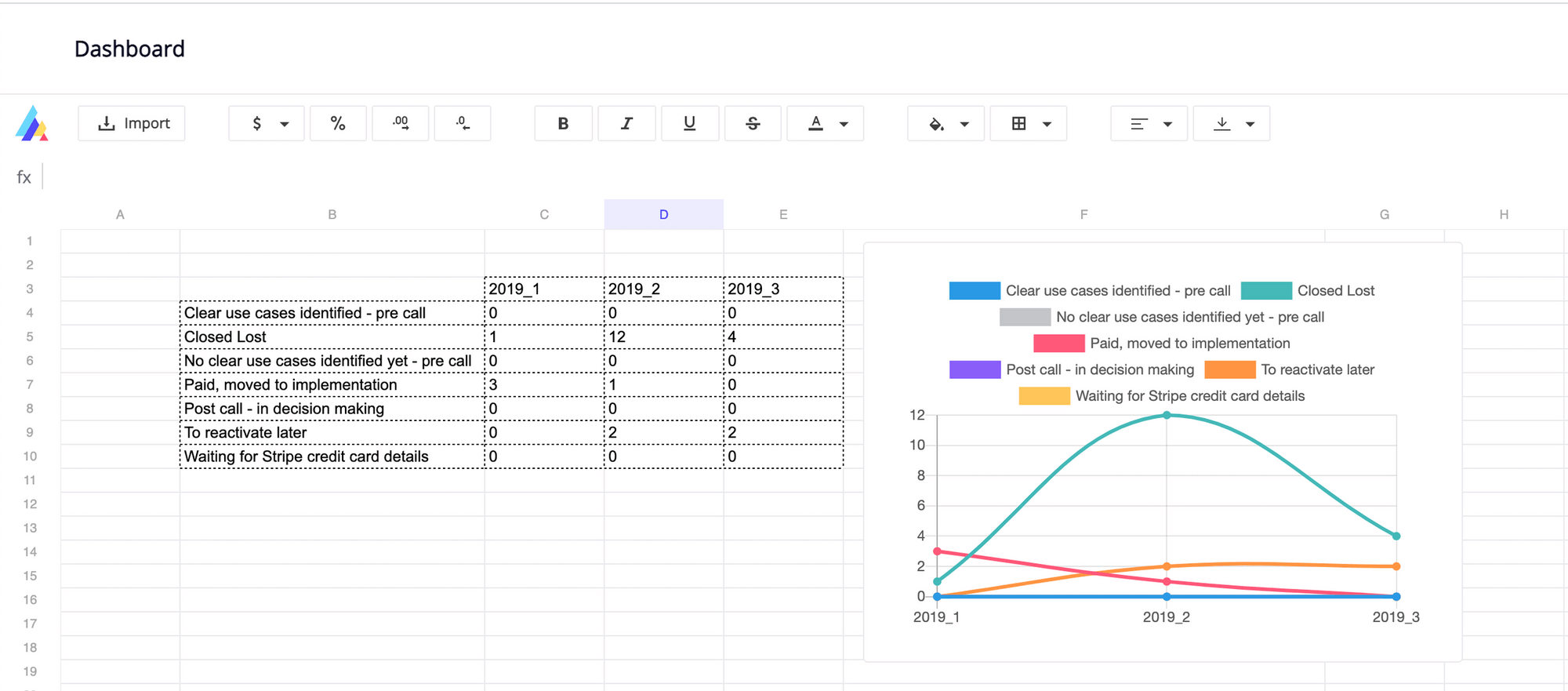 Actiondesk is a no code BI tool for every business user in your company, whether in operations, marketing, sales or customer support. With most business intelligence tools, you have to know how to write SQL or navigate a clunky interface. Actiondesk makes exploring and analyzing your database or data warehouse's data easy. If you know how to use Google Sheets or Excel, you'll know how to use Actiondesk.
Key Features
You can connect your database and data warehouse and work on your live data.
No learning curve: you just need basic spreadsheet skills.
Report customization is limitless.
From $15/month.
6 months free for Dataddo users.
Contact us to set-up your connection | Actiondesk Homepage
Klipfolio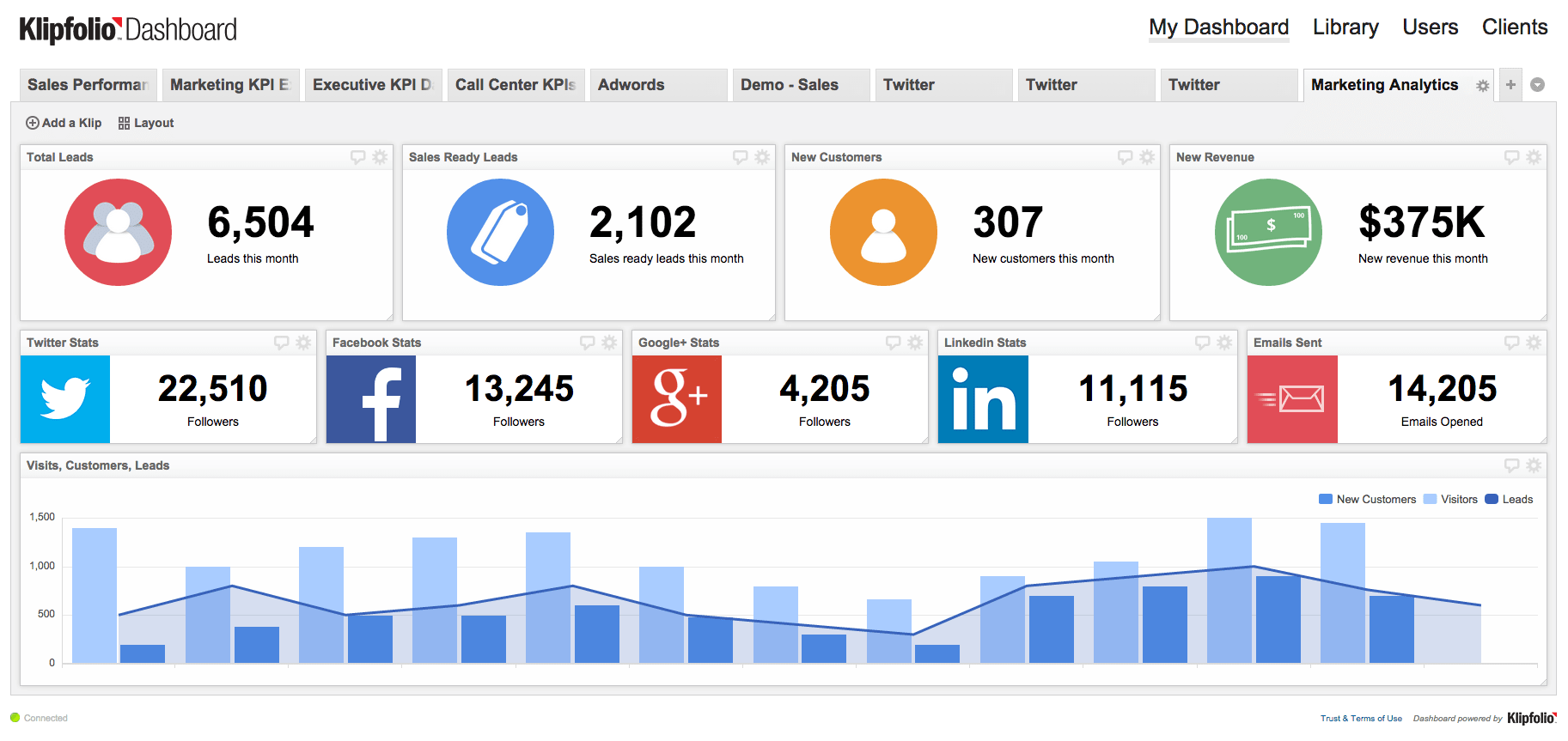 Klipfolio offers an online dashboard platform for building real-time business dashboards. It allows business users to connect to many data services, automate data retrieval, and then manipulate, and visualize the data.
Key Features
Klipfolio takes a snapshot of your data every time you pull custom data from an app, which means that you can access that data at any time to pull into other dashboards
Dashboard Software: Showcase your data on TV's, wallboards, mobile devices and more.
Report Builder: Build custom reports and share them via PDF, email, Slack and more.
KPI & Metrics Monitoring: Interactive visual analytics to explore your business with PowerMetrics.
Self-Service BI: Take your analytics and business insights everywhere you go.
Starting Price - $49.00/month (free trial available)
Dataddo Klipfolio Connector | Klipfolio Homepage
Zoho Analytics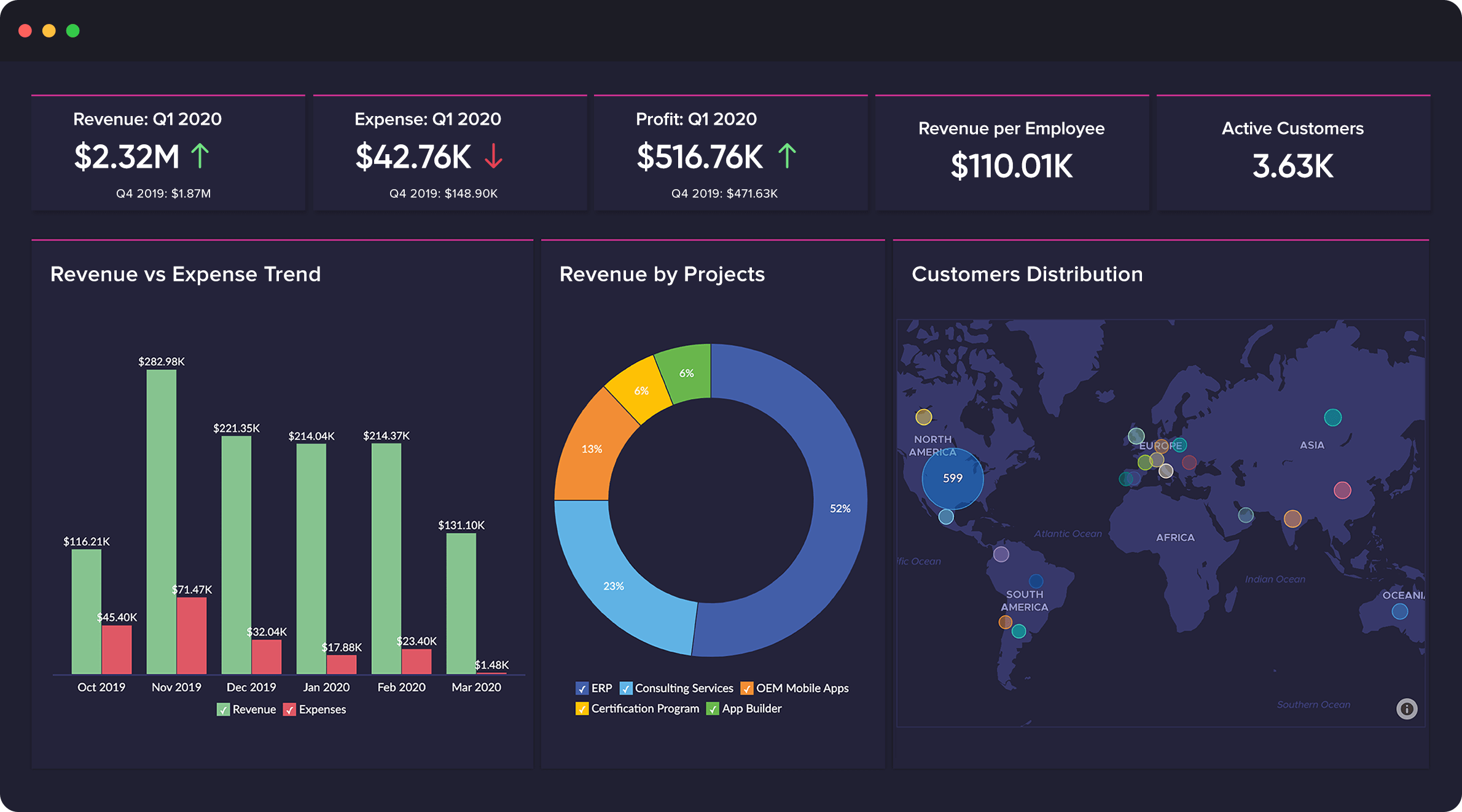 Zoho Analytics is an online reporting and business intelligence service that helps you to easily analyze your business data and create insightful reports & dashboards for informed decision-making. It also enables you to easily create and share powerful reports in minutes with no IT help.
Key Features:
Zoho Analytics allows you to blend & merge data from different sources to create meaningful business reports.
Creating visualization just got a lot easier! Effortlessly create meaningful reports and dashboards with the intuitive drag and drop interface.
Combine multiple reports into a single beautiful dashboard, using a drag-and-drop designer.
AI (artificial intelligence) powered analytics.
Dataddo Zoho Analytics Connector | Zoho Analytics
Looker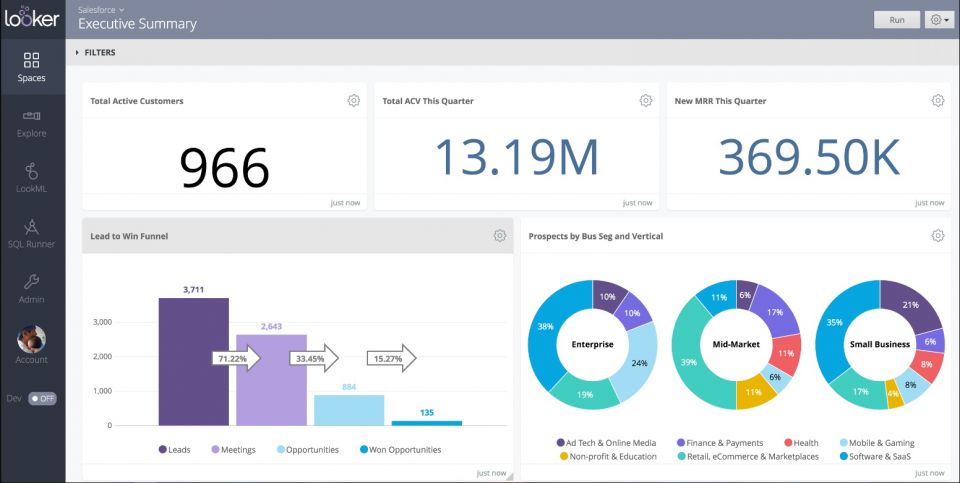 Looker is another cloud-based analytics and visualization platform, with the following key features:
Define metrics once using LookML, Looker's simple data modeling language, and Looker writes SQL queries to answer any question on those metrics.
Make data beautiful with easy-to-read dashboards that allow users to drill in and explore.
Connect directly to databases, with no extracts or software to download.
Open access to dashboards and reports to everyone, not just analysts or data scientists.
Looker price: $3,000 - $5,000 per month for 10 users.
Dataddo Looker Connector | Looker Homepage



Feed your dashboards with Dataddo
Dataddo can feed various Business Intelligence and Dashboarding apps with the data. No coding is required.
Google Data Studio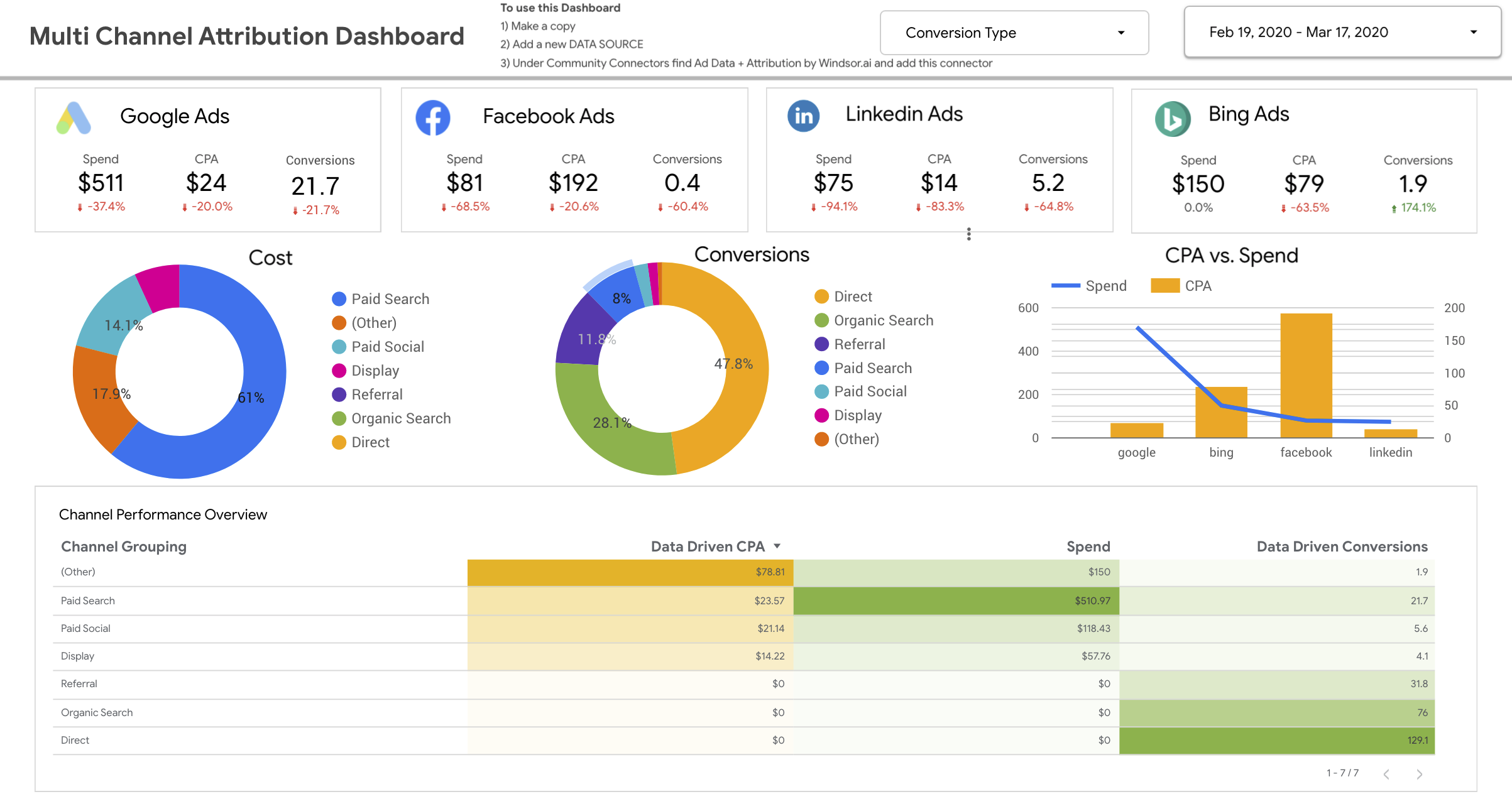 Google Data Studio (GDS) is a great, free data visualization tool that lets you build interactive dashboards, and customized, beautiful reporting. A majority of Data Studio's features are easy to use, and it allows for easy sharing and scheduling of reports.
Key features:
Visualize your data through highly configurable charts and tables.
Easily connect to a variety of data sources.
Share your insights with your team or with the world.
Collaborate on reports with your team.
Speed up your report creation process with built-in sample reports
Dataddo Data Studio Connector
| Data Studio Homepage
Microsoft Power BI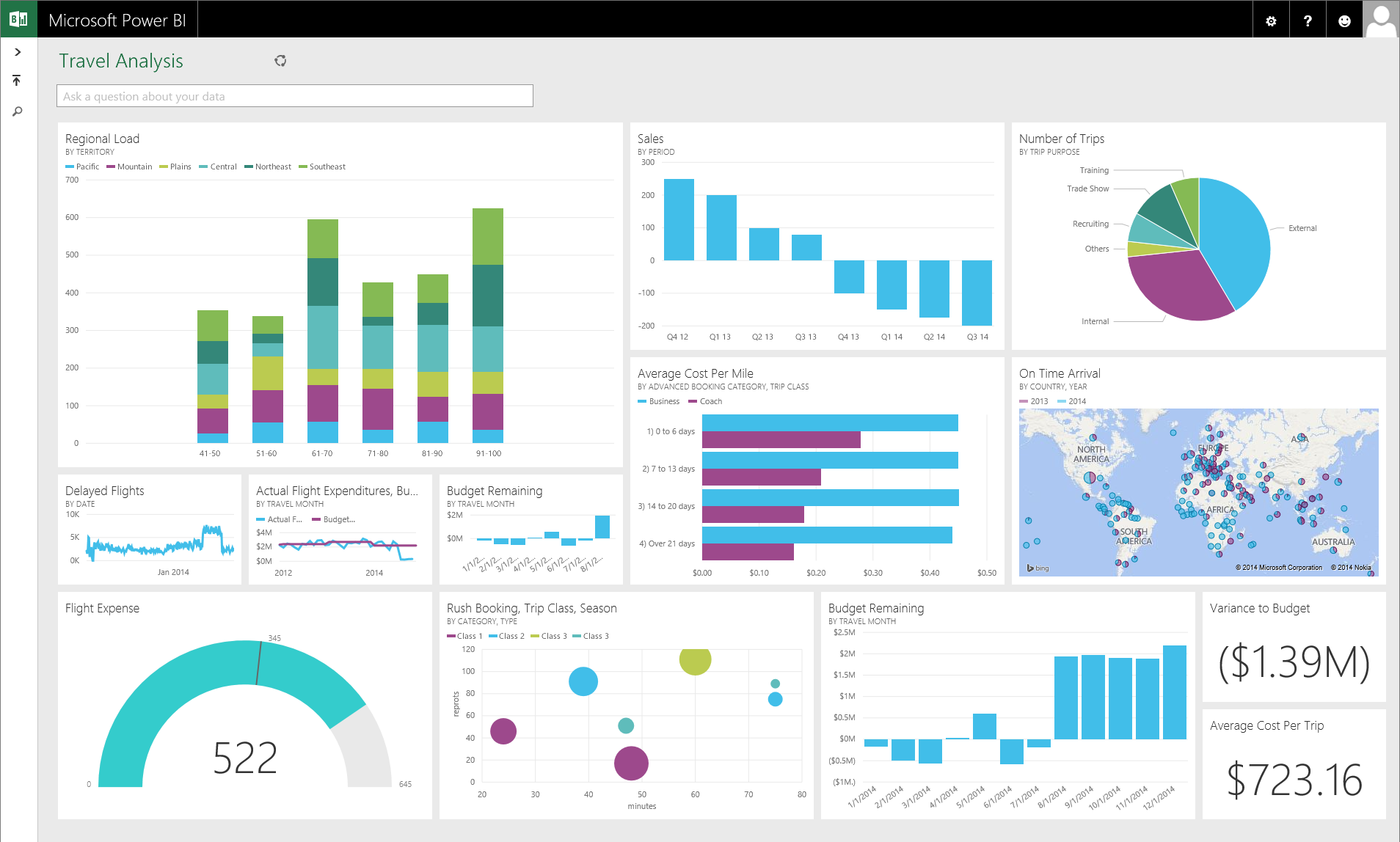 Power BI, Microsoft's offering in the business analytics space, is designed to be useful for business analysts and data scientists alike.
Main features:
Simple drag-and-drop interface that is designed to be familiar to users of MS Excel
Power BI is a no-code platform, and offers both desktop and web clients.
Library of pre-built connectors
Performance tends to lag on very large data sets--look elsewhere for big data solutions
Microsoft Power BI price: $9.99 per user per month, or free for the basic version.
Dataddo Power BI Connector | Power BI Homepage
See how Dataddo can help your business
Just a few quick steps to get your data to your dashboard for better analysis, without the hassle.