Our society and businesses are increasingly more depending on data. As new and new services and storages are coming to the stage and as well as they are being adopted into the business environment is increasingly difficult for businesses to work with those data and storages. If you want to be effective you have to find a way how to handle it, you need a service or a tool which accommodate all those data sources and which is flexible enough to be easily interoperable to your existing IT stack. And this is a time when Dataddo is coming to the stage.
Dataddo is a data integration platform that helps organizations easily compile data from any online source and efficiently bring it to the various business intelligence tools, dashboarding apps or existing data warehousing ecosystems.
Data sources
Dataddo is composed of three basic components. A section called Data sources gives you a list of available native connectors to various online services. We are talking with services like Google Analytics, Facebook Insights, Twitter Ads, Instagram, and many others.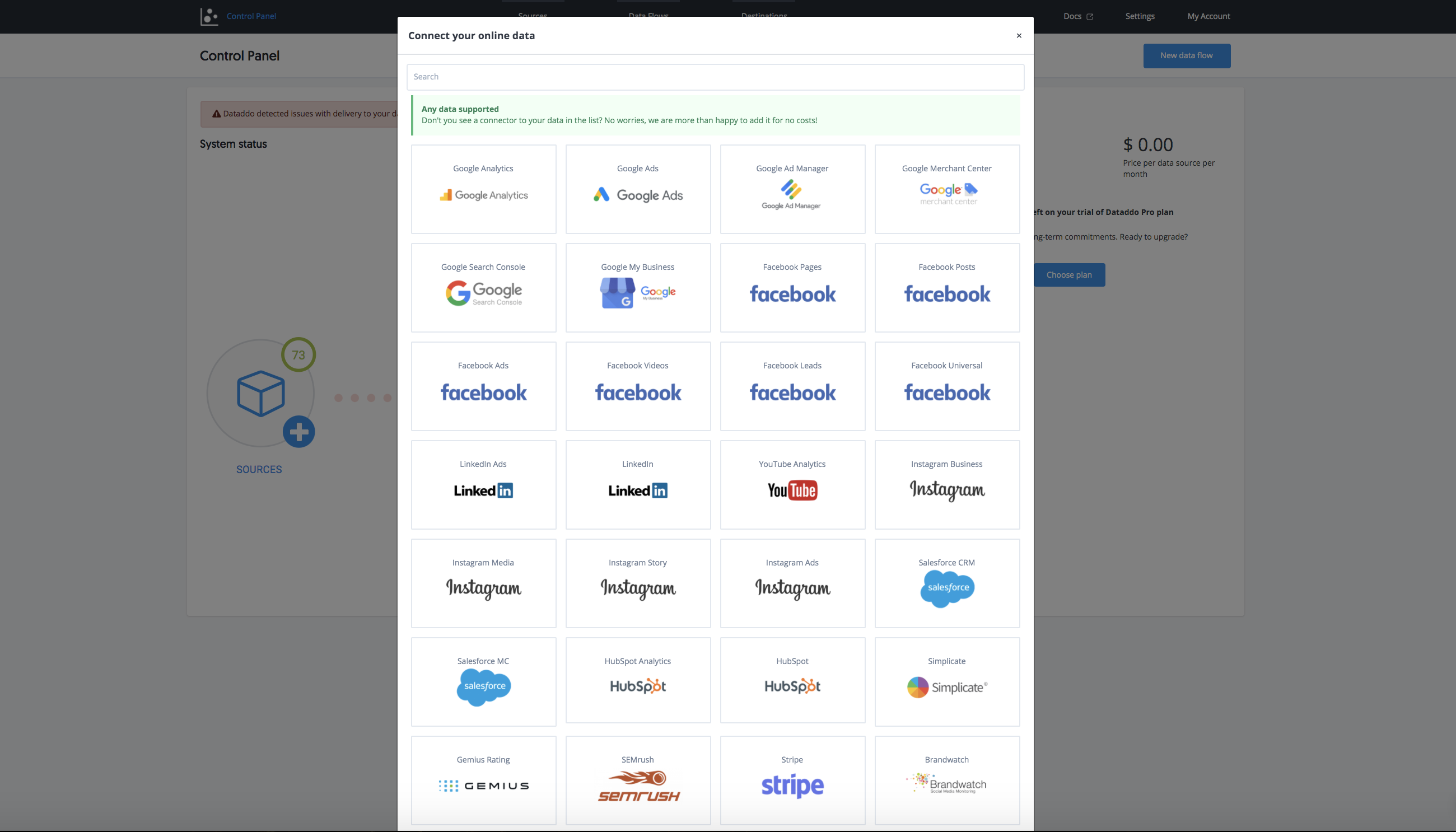 Data destinations
In the business intelligence and dashboarding apps section, you can choose from a various list of outputs where you can push your data. We have connectors to various storages systems such as Google Big Query, AWS Redshift or even your own on-prem deployed SQL-based databases. You can also easily connect services such a Tableau or Google Data studio.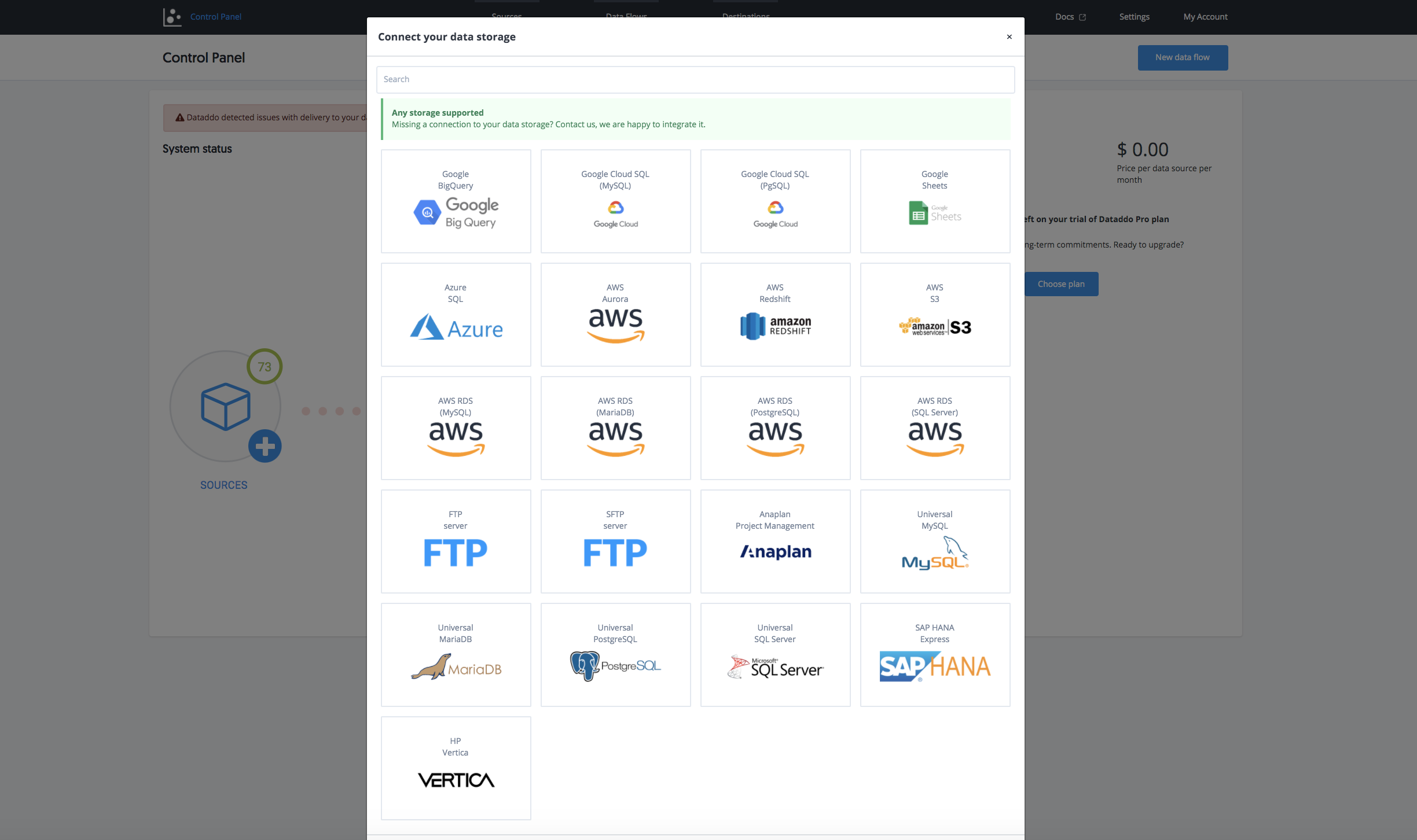 Integration flows
The central part "The Integration flows" orchestrate all the integrations. Here you can easily manage the extractions from your various data sources and automate the final delivery of your data to your dashboarding applications or storage solutions.